Dignity of Labour
Hard work is highly emphasized by the college. Every student is expected and encouraged to participate even in manual labour. The college does not keep any particular worker such as sweeper, malee, and so on, but the students do all the necessary works.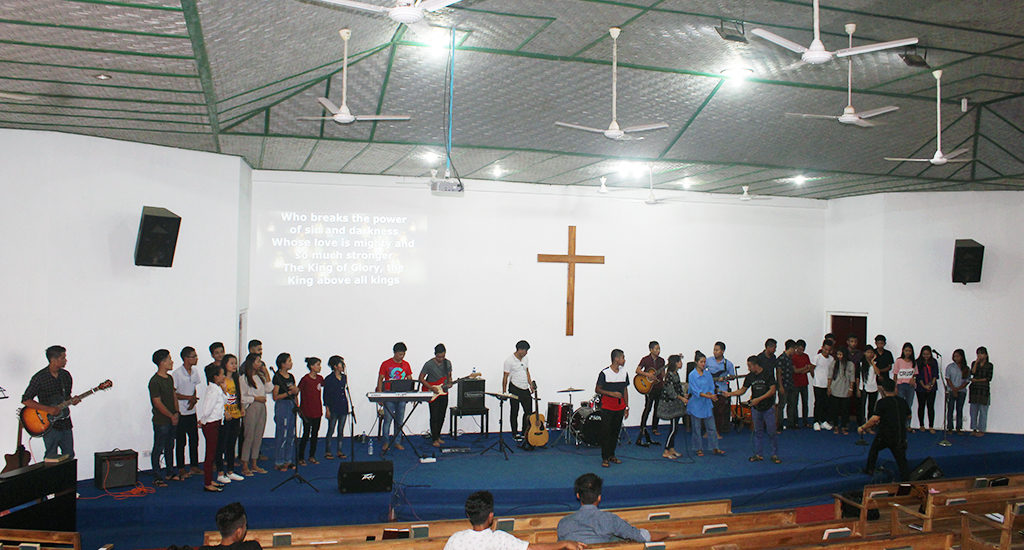 There is a corporate devotional life of the college comprised of dawn prayer, morning devotional worship, Vesper and Sunday Worship. The Holy Eucharist is also held from time to time. A monthly prayer and fasting day is set aside with pertinent themes. The college usually assigns a "prayer partner" to each student, where the partners share, pray, and encourage each other. This contributes a lot towards the holistic well-being of the students.
The College is committed to accommodate as many students as possible in the college hostels. Life in the hostel is busy, lively, spiritually enriching and there is opportunity for much meaningful fun. There are daily evening prayer fellowships in hostels. A strong social and spiritual bond is nurtured among the hostelers, which become foundations even for future fellowship.
There are different ministries/committees to which the whole student body is
divided and assigned. These committees function under the guidance of an Advisor, who is either a member of the Faculty, or one of the college staff. The objective of having these
committees is to explore the students' talents and to open avenues to exercise their gifts. These are the following committees:
Drama & Cultural Committee
This committee conducts cultural programmes to promote
the cultural heritage of different linguistic groups. It also plans the enactment of dramas and
plays which are powerful and effective means to convey the gospel.
Music committee takes up the responsibility of enabling the students to
exercise and develop their music talents by means of conducting different musical programmes.
This committee is responsible to keep the campus beautiful.
Always the memory of the college life is cherished. Therefore, the
alumni fellowship is the time where all those tearful, painful and sweet experiences are recollected. The fellowship supports the college both morally and in prayer. The advices and encouragements make the life of the college more meaningful. Thus, the life of Alumni
fellowship strengthens the college as a whole.
This committee arranges all the necessary programmes pertaining to worship and devotional life of the students.
It initiates the practical ministry of the students; usually outside the campus; such as visiting hospitals, local churches, jails, etc.
This committee oversees the balanced diet of the students, mess management and necessary improvisation of the students' mess.
It initiates essay-writing, poetry, debate, extempore, and quiz competitions. It also facilitates platform for talented students to display their inherent gifts in fine arts. This committee also takes the initiative in producing the annual College Magazine.
This committee organizes all the games and sporting events, both within and outside the campus.